K4R-PW1 – Hot Water Sanitizable Ultrafiltration Membrane for WFI Water Quality
The human life-focused segments, such as Pharmaceutical, Biotechnology and Life-sciences, are playing a pivotal role in improving the health and quality of life for people around the world. Water is critically important for these industries as it is used as an excipient, raw material, ingredient, or solvent in manufacturing pharmaceutical products or for research and development work in life sciences industries.
To meet the high purity water requirements of these industries, we offer our innovative hot water sanitizable ultrafiltration membrane: K4R-PW1. The membrane is specifically designed to produce bacteria, pyrogen, and endotoxin-free water.
K4R-PW1 helps in the reduction of endotoxins to < 0.25 EU/ml to achieve Water for Injections (WFI) quality water. For the pharmaceutical industry, we offer K4R-PW1 along with our industry-trusted sanitizable Reverse Osmosis (RO) membrane SANRO, which can help you achieve PW and WFI water quality and comply with the regulations of major global pharmacopeias including the United States (US), European (Ph. Eur), Japanese, Indian and Chinese.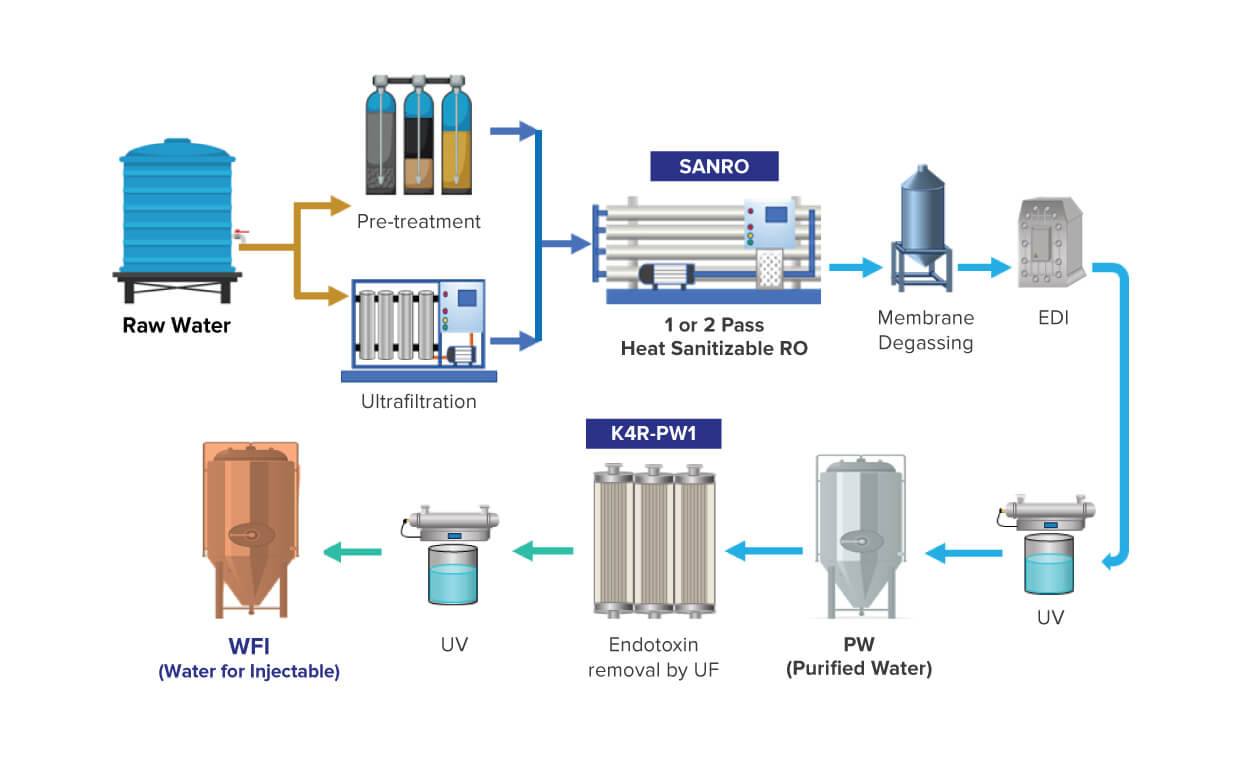 Key Features & Benefits of K4R-PW1:
6000 Dalton MWCO provides highest reduction of endotoxins, pyrogens & bacteria
Outside-in mode of treatment enables high flux filtration due to clean structure and no liquid accumulation on permeate side
Hot water sanitizable sanitary construction with excellent heat and chemical resistance properties
Reliable module parts which are FDA CFR Title 21 compliant and USP <88> Class VI compliant
For element specification sheet of K4R-PW1 membrane, please click here
If you require any further information / assistance on K4R-PW1 membrane, please feel free to contact us at hy-marketing@nitto.com